Special - FISTS Americas Chapter Drawings at Dayton

&nbspWINNERS AND PRIZES LISTED BELOW !
The Americas Chapter, FISTS CW Club, held special drawings at Dayton Hamvention 2015, thanks in part to the generosity of RF Concepts/Ten-Tec and Vibroplex. Sixteen "Active" member call signs were randomly drawn from the "Active" current dues paid membership list. The drawings were held starting at 1100 hours local Dayton time on May 17, 2015. The Winning Call Signs and Prizes are listed below.
Ten-Tec
Eagle
Vibroplex Deluxe
Vibrokeyer
Ten-Tec
Patriot
Vibroplex Deluxe
Straight Key
N3KHK
KI7MH
W4EAB
W4FLN
KJ6M
WA8DHP
AB8XA
AIØF
K8GIB
KØHEA
K7XH
N4SNB
NQ6Y
AI4SH
WG1L
K3PSD
All officers and directors of the chapter were ineligible for the drawings.

Many thanks to the following volunteers who helped with the FISTS booth at Dayton:
Larry KA8HFN, Henry WD8Q, Dirk KG8JK, Jamie WW3S
Dennis K6DF, Karl KB1DSB, Tim AB4B,
73, Karl, KB1DSB
FISTS, Americas Chapter, president


Here are a few photos of the crew at booth NH-0136 in 2015: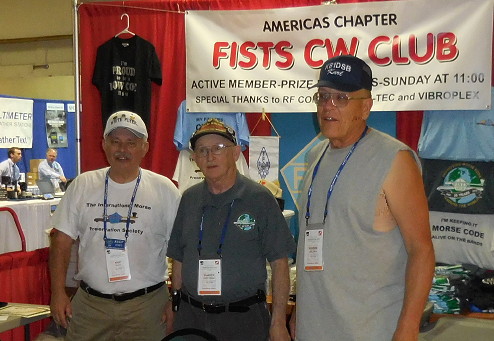 The booth set up crew left to right Dennis K6DF, Larry KA8HFN, and Karl KB1DSB.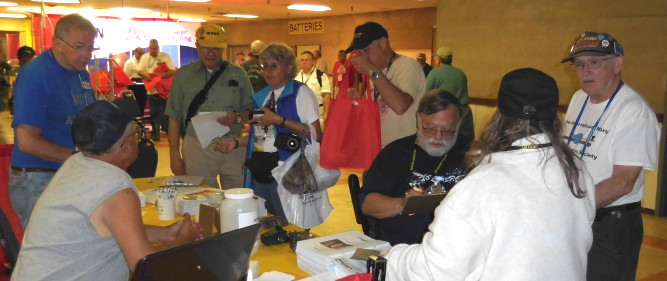 Working a pile-up at the booth !
Henry WD8Q (left) Karl KB1DSB (seated left), and Larry KA8HFN (far right).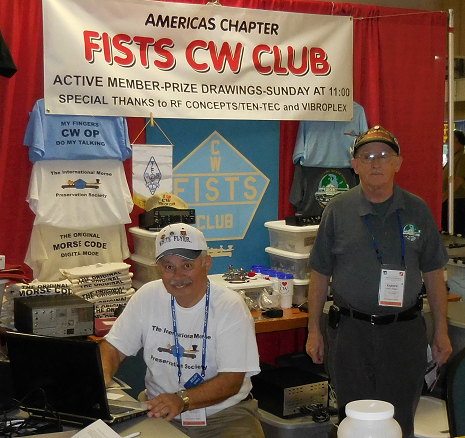 Manning the booth, left to right Dennis K6DF and Larry KA8HFN.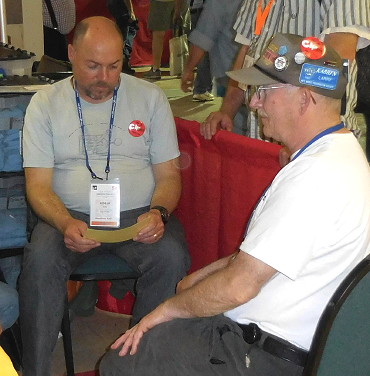 Dirk KG8JK (left) demonstrating his QLF sending to Larry KA8HFN our QLF examiner.