Last Update Apr 19, 2017 at 13:24 PDT

2017 Winter Sprint Results, posted to the ARCHIVES page.


---

FISTS CUMULATIVES OPERATING EVENT 2017
The FISTS Cumulatives is once again being offered throughout 2017 with the same prizes!
Vibroplex "Bug" Keys will be awarded to 1st, 2nd, & 3rd place operators!
Check the Operating Page! for 2017 Cumulatives Dates and full details!
The 2017 Cumulatives event is on the 2nd and 4th Sunday of each month.
*** Be sure to send in your logs! ***

NOTE: FISTS CW Club Officers are NOT eligible for key prizes

Current 2017 Cumulative Reports
Feb 2017 Mar 2017 Apr 2017 May 2017 Jun 2017


---

NEW FISTS Key Logo Mouse Pads now available in the Store


IT'S ---->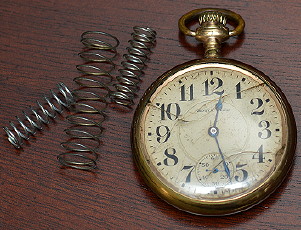 Americas Chapter QSL Bureau - Closed

Click Here For Details
---

NEW FISTS Americas Chapter Yahoo Group - Details Here!
---

Lookup Your Dues Expiration Date HERE
* * * JOIN FISTS or RENEW your membership! * * *


---

FREE - FISTS Log Converter Program

NEW 3.4.1 Version Now Available - Jan 29, 2017

Check out the FISTS Log Converter program written by Graham G3ZOD.
This is a handy aid for tracking your FISTS Awards
- - - AND (at the click of a button) - - -
It will electronically send your completed award log to the FISTS Awards Manager!

Best of all - it is FREE ! ! !


---
Awards Certificates




Issued !


MARCH 2017


Award - Call

Basic Century - MWØBGL - ZL3PAH

Silver Century - ZL3PAH

Millionaire Award - ZL3PAH - IZ2FME

2 Million Sticker - ZL3PAH - I5EFO

Spectrum 80 Meter - G4LRG

Perpetual Prefix - GØILN

Prefix 100 Sticker - GØPNM

WELCOME




New Members!


Name	Call	 Nr


Americas Chapter

Michael	K8HA	18221

David	KD8QAB	18220

Edward	KV4WN	18219

Michael	W4NLT	18218

Dallas	KG5STN	18217

Tim	WM4P	18216

Darryl	K4VLP	18215

Torre	KC9THA	18214

Robert	AB9NP	18213

John	WM6W	18212

Daniel	AB8SI	18211

Dale	AD9LZ	18210

Joshua	KD9IAC	18209

David	WW9S	18208

Kimball	N5RKO	18207

Stan	K7BTA	18206

Heidi	KG0GGY	18205

Al	W2WW	18204


European Chapter

Roy	SM4VLG	18151

John	GØCDB	18150

Robin	G4DNP	18149

Ivor	G4RJA	18148

Jonas	TF3JB	18147

 ?	  ?	18146

Mark	OH2BS	18145

Dave	G7WHI	18144

Jon	G4FUT	18143

Les	MM6XMQ	18142

Ray	G4MXE	18140

Down Under Chapter

Raymond	VK4WY	15214

Colin	ZL2EA	15213

Garth	VK4FQ	15212

East Asia Chapter

Jack	BV2QS	15197

Jay	BV3FQ	15196




Up Coming FISTS Activities !

FISTS Tuesday - Every Tuesday - Get on the air and have fun!
Get Your Feet Wet Activity Day - Third Sunday each Month on 80 & 40 Meters
FISTS Spring Slow Speed Sprint - 1700 - 2100 UTC, Saturday May 6, 2017
FISTS Spring Unlimited Sprint - 1700 - 2100 UTC, Saturday May 13, 2017
FISTS Cumulatives - 1900 - 2100 UTC, Sunday May 14, 2017


What is FISTS?
FISTS is a well established and recognized CW (Morse Code) organization in the world of amateur radio. Founded in 1987 by Geo Longden, G3ZQS, it now has a world-wide membership in the thousands and growing daily.
What FISTS wants to accomplish.
1. To further the use of CW on the amateur bands.
2. To encourage newcomers to the CW mode.
3. To engender friendship within the membership.
How FISTS got its name, from our late founder, Geo G3ZQS (Silent Key).
"I used to be a member of TOPS before it went out. Quote on their banner was "Where FISTS Make Friends". A "FIST", as you know, is nothing more than a CW ops' reference to another ops' keying characteristic. Phil (TOPS founder/sec) was delighted when I told him of the connection though he was later to follow his XYL and his beloved dog, but I will never forget the enthusiasm which came back from his old vibro. 73 de Geo"
There is only one requirement to Join FISTS:
A love of Morse code and a concern for its perpetuation.
---
---
Website Suggestions and Corrections to Dennis K6DF at